Dear Patients,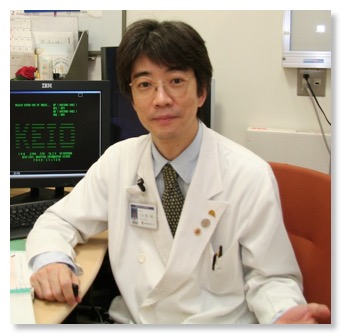 My profile
My name is Shunichiro Miyoshi MD/PhD and I am chief doctor of this clinic. I had been working as medical doctor at Keio University School of Medicine (Tokyo, Japan) for about 18 years (1992-2011). I am cardiologist and my main focus was arrhythmia, angina, myocardial infarction, heart failure, and hypertension.
To make a comfortable clinic for patients
As you may know, there are a lot of patients waiting for out patients department of Japanese university hospital and usually patients should spend about whole day for just only few minutes interview to the doctor. For my out patient department of Keio Univ School of medicine, it was same story. Because of shortage of time, I could not make a good advice for patients, even if I had a good advice for patients, it has been also pain for myself. In order to take a time for patient's interview, I decided to quit Keio University hospital to made our private clinic at Nov, 2011. It is great honor for me if I could help you in our private medical clinic.
Foreign language
I had been taking care of foreign patients at Keio University hospital and we can talk to you in English at our clinic also.
I can speak English, however, I cannot speak French, German, Spanish, Korean, or Chinese.
My speciality is cardiology
My speciality is cardiology, i.e., hypertension, arrhythmia, heart failure, angina etc.
I can also take care of patients who have head ache, allergic rhinitis, diabetes, and cold etc.
How to visit to our hospital
Before, your visit to our clinic, please make a reservation (by phone, internet etc.). I do not like to kept you waiting.
Please do not forget to bring your "Insurance card", "your ID" with you.
Sincerely yours,
Shunichrio Miyoshi , MD & PhD
Address: Miyoshi Clinic
2nd Floor of Kawashima Building
3-10-9 Kita-Aoyama, Minatoku,
Tokyo, JAPAN